Yay! I completed one of the projects on my goal list. I finally finished my SNC 2 page sketch challenge for August. The sad thing is that it was so close to being done. I was able to finish it up last night while cooking dinner.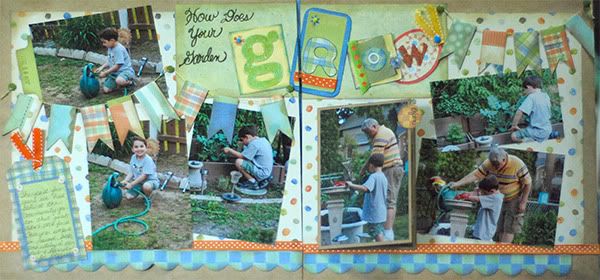 I actually had more photos than I had room for on the layout so I made it interactive with a flip open photo. Here's a photo of it flipped open:
I did manage to get a good amount of work done on my digital albums as well.